Regular price
Sale price
£9.99 GBP
Unit price
per
Sale
Sold out
FREE WIPES AND FREE SHIPPING ON ALL TRIAL BUNDLES
Made from sustainable bamboo viscose, corn starch and chlorine free pulp, Mama Bamboo nappies are super-soft, breathable, and temperature regulating-like-silk; helping to reduce nappy rash naturally. Our bamboo baby wipes contain 99.4% purified water, soothing aloe vera and moisturising coconut extract, suitable even for the most sensitive newborn skin. 
The trial bundle consists of one full sized pack of sustainable bamboo nappies or nappy pants, in any size of your choosing, plus a FREE pack of our 100% compostable wipes and FREE shipping* (*to all mainland UK postcodes)
Share
View full details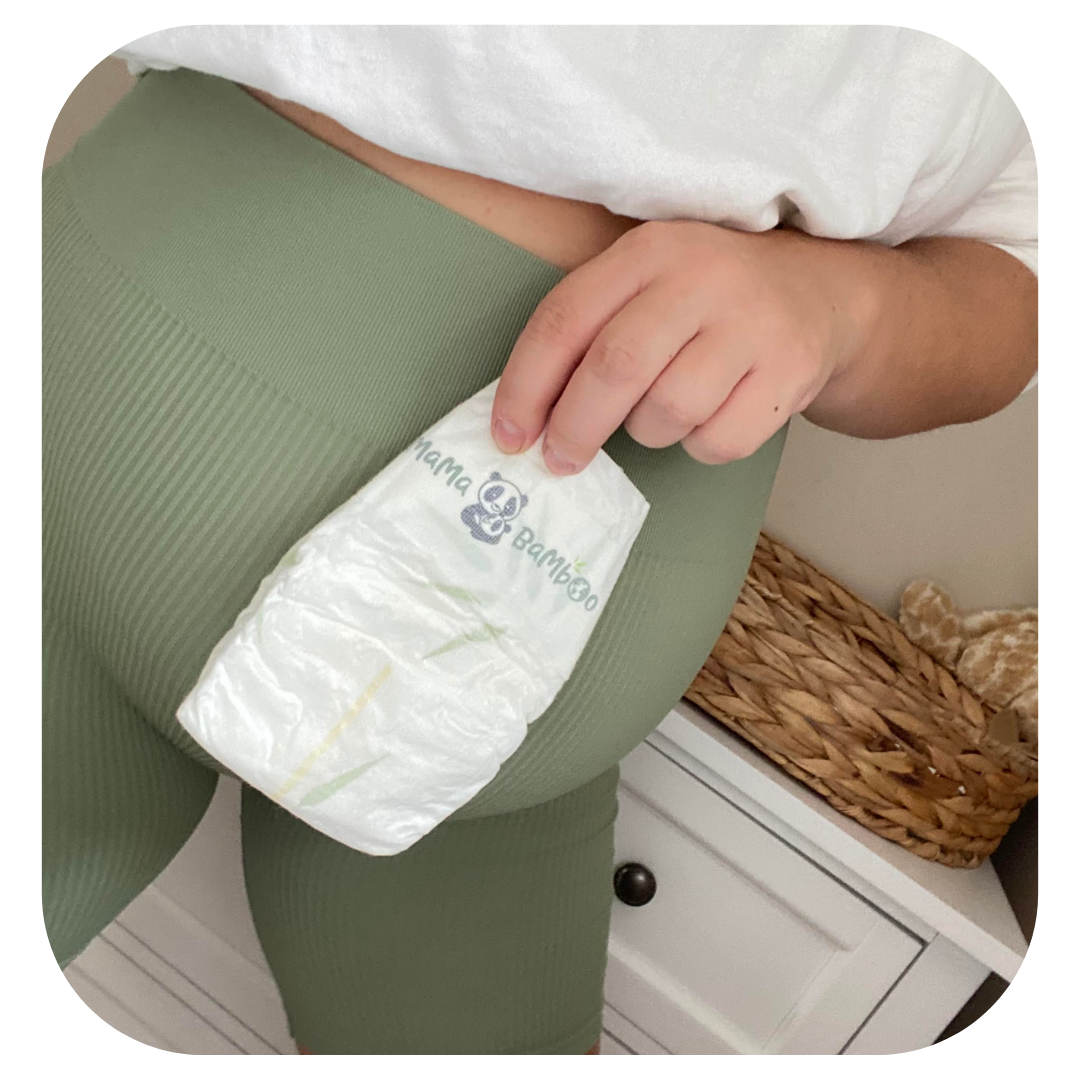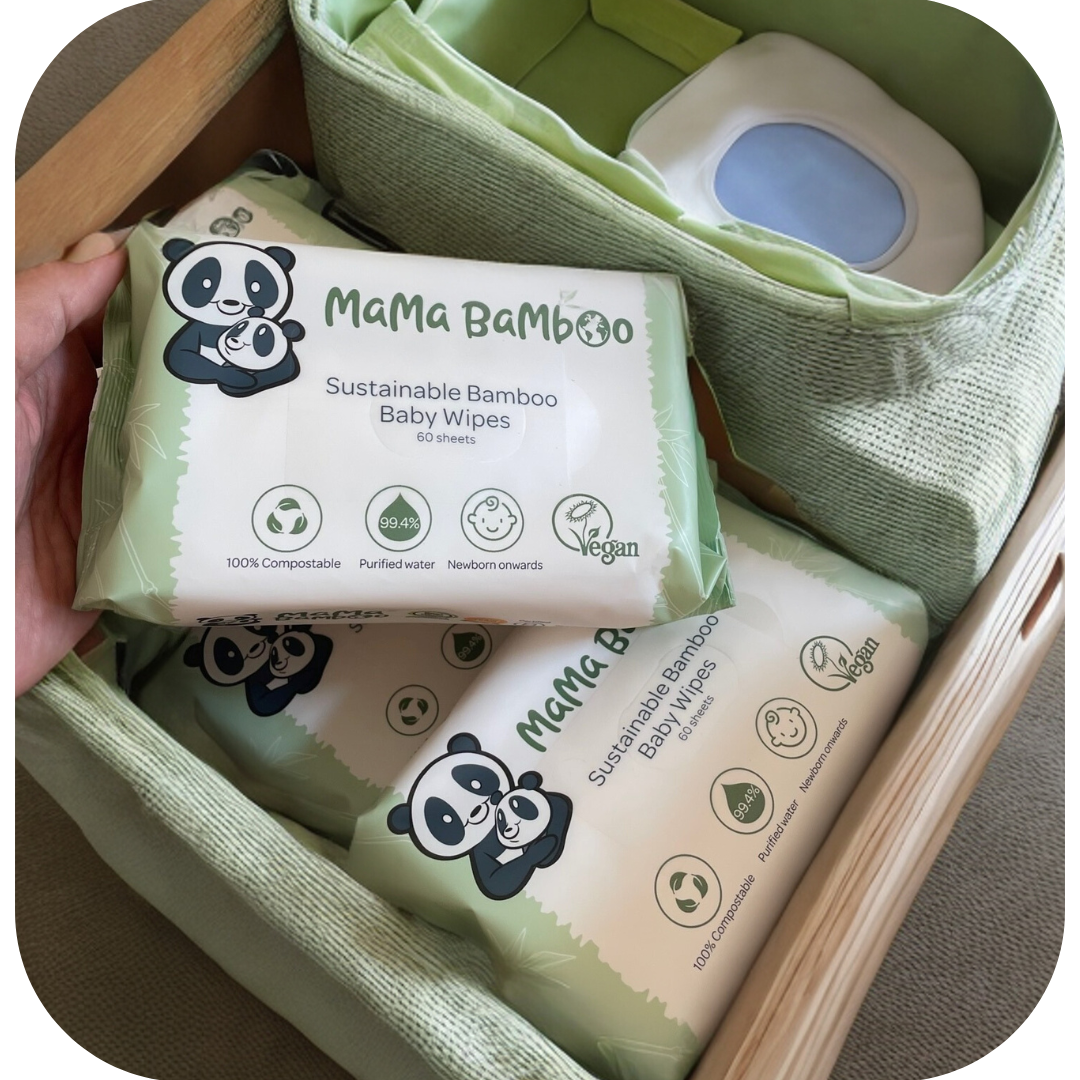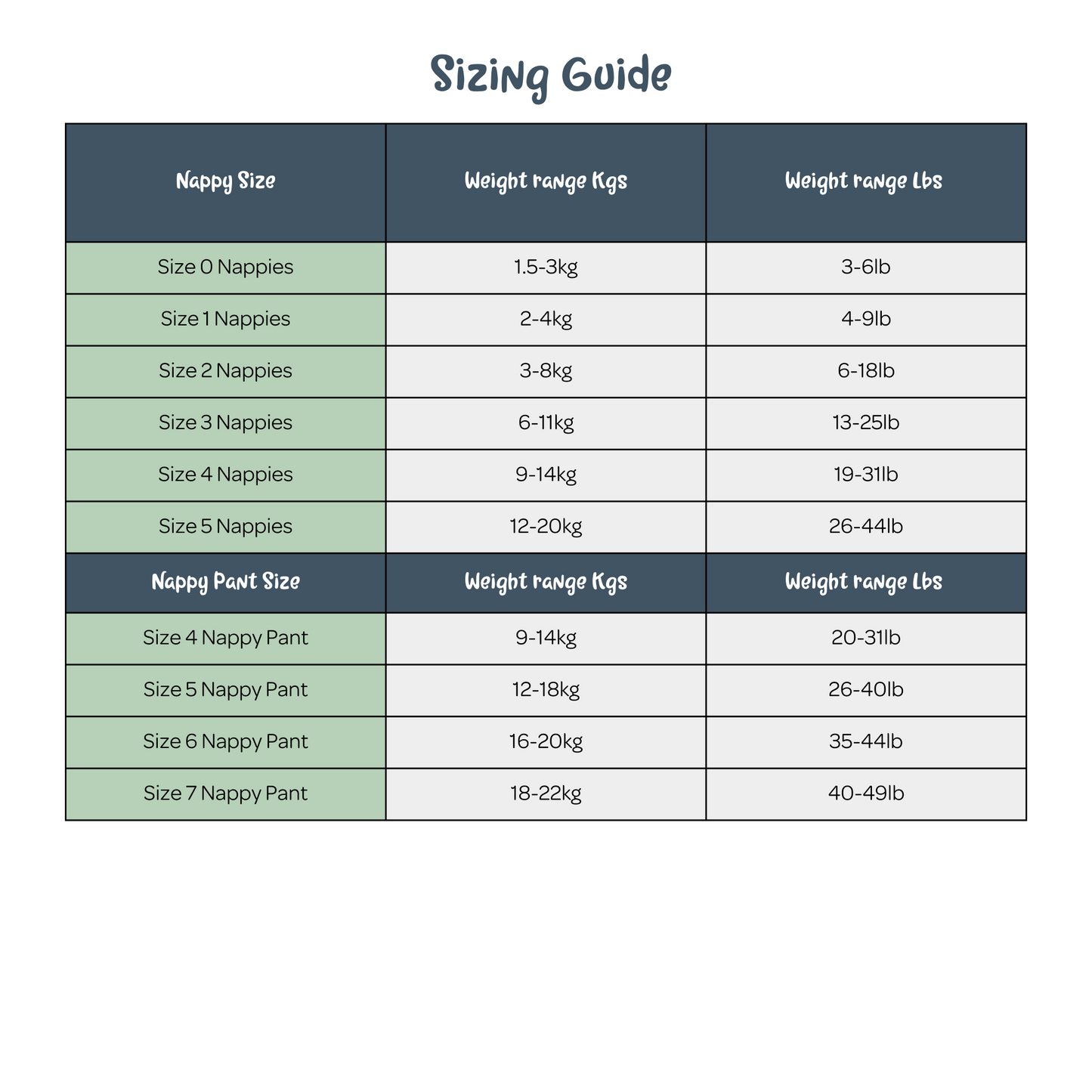 Frequently Asked Questions
Our Certifications

*Packaging and Liners - Cardia BF 100% Compostable EN1342 certified
Why are Mama Bamboo nappies the 'Best'?

Soft Breathable bamboo viscose - softer-than-cotton, temperature regulating like silk and moisture wicking, keeping skin healthy, cool and dry. No material is kinder to your baby's skin.
Plant based breathable liner - Protecting your baby from nappy rash by letting air flow naturally. Made from corn starch instead of oil based plastic. 100% compostable.
Super absorbent core - chlorine free super soft core locks moisture away, keeping your baby's skin dry for up to 12 hours day and night. Free of alcohol, phthalates, lotions and fragrances
Leak free elasticated panels - Gently ruched leakage guards on leg cuffs and back panels protect from wetness whilst giving your baby room to move and grow comfortably
Wetness indicator - easy visual guide on all nappies and nappy pant sizes helping you to monitor your baby's wetness
Why are Mama Bamboo wipes the "Best"?

Bamboo has natural antibacterial properties which reduce the chances of nasty nappy rash and irritation. Bamboo viscose makes our wipes soft and strong enough for the most eye-rolling of messes.

Our wipes contain 99.4% purified water and a plant-based cleansing formula which is gentle on your baby's delicate skin. No sting formula. Non drying suitable for even newborn skin.

Our wipes will compost completely in just 3 months in a home compost or food waste. Our cartons of 12 are packed in recycled FSC certified cardboard

Mama Bamboo baby wipes are registered by the Vegan Society
What are the ingredients in your wipes?

Each wipe is made from 100% sustainably sourced bamboo viscose.

We have carefully formulated our ingredients to provide a wipe that is as gentle and safe as plain water and cotton wool.

Our formula consists of 99.4% pure water and a mostly plant derived cleanser and moisturiser.

Aloe Barbadensis Leaf Extract - Aloe Vera
Citric Acid – Lemon juice - pH balancer
Disodium Cocoamphodiacetate - Coconut oil and recommended for sensitive skin
Propylene Glycol – a moisturising ingredient
Tetrasodium EDTA – a foaming agent to reduce friction on delicate skin
Potassium Sorbate - stops the growth of mould, yeast, and fungi
Sodium Benzoate - preservative in medicines and cosmetics.
All ingredients have been approved for use in paediatric cosmetic products.
Which size will fit my baby?

The size of nappy you need is dependent on the weight of your baby. Below is a table showing the estimated weight range for each nappy size. Please note: this will vary from child to child and is a guide only.
How many nappy pants are in each pack?

Size 4 Nappy Pants – 22 pants
Size 5 Nappy Pants – 20 pants
Size 6 Nappy Pants – 18 pants
Size 7 nappy pants – 18 pants
How many nappies will I receive in my trial box?

Our trial packs are designed to give you 3-5 days' worth of nappies or pull ups, giving you the opportunity to see how they perform both in the day and overnight and preferably how they handle both a little wee and a full scale poonami!

We are confident that after 3 days you'll be as in love with these nappies as we are; there is nothing as soft or as good for your baby's delicate skin as bamboo and no other nappy on the market can claim to be as eco-friendly.

Size 0 nappies single pack = 30 nappies
Size 1 nappies single pack = 35 nappies
Size 2 nappies single pack = 30 nappies
Size 3 nappies single pack = 28 nappies
Size 4 nappies single pack = 26 nappies
Size 5 nappies single pack = 24 nappies
Size 4 single pack nappy pants = 22 nappy pants
Size 5 single pack nappy pants = 20 nappy pants
Size 6 single pack nappy pants = 18 nappy pants
Size 7 single pack nappy pants = 18 nappy pants
What are your nappies made from?

Our nappies are hypoallergenic and naturally antibacterial.

• 100% non-woven bamboo viscose
• 100% compostable blown film liners
• 100% Chlorine-free sustainably sourced compostable fluff pulp core
• High grade Super Absorbent Polymers
• PP/Elastane ruched legs and Spandex back panels
• PP and PE fasteners and tabs
Our nappy packaging is made from renewable resources and is certified as 100% compostable to EN 13432 standards.
What packaging do you use for your nappies?

We are very proud to be using 100% compostable blown film for our nappy packaging.

Our packaging complies with: International Standard ISO16929, ISO 14855 European Standard EN13432, certified by Din Certco, Germany USA Standard ASTM D6400, certified by Biodegradable Products Institute (BPI), USA Australian Standard AS 4736, certified by Australian Bioplastics Association (ABA), Australia Japanese "GreenPla" Standard, certified by Japan Bioplastics Association (JBPA), Japan Chinese Environmental Labelling, certified by China Environmental United Certification Center, China
What packaging do you use for your wipes?

Our wipe packaging is made from 30% recycled PET (each pack used to be a plastic bottle!). It is 100% recyclable and is widely collected in your normal recycling council collection.

Our packs should not be left in a young child's reach unattended - the clear sticker and packaging itself is plastic and should not be eaten.
What packaging do you use for your nappies and wipes?

We are very proud to be the only UK nappy company using 100% compostable blown film for our nappy packaging.

Our wipe packaging is made from 30% recycled PET (each pack used to be a plastic bottle!). It is widely recycled at UK kerbside collections.
How quickly can you guarantee delivery?

• All products are sent with tracking enabled via established UK couriers (Evri, Yodel, Royal Mail, Fedex or DPD). Delivery takes between 3-5 days.
• You may choose to use our Express Shipping option for an additional cost. - Express Shipping (mamabamboo.com)
• Please see our Shipping & Returns page for full details.
• International Shipping
• Unless explicitly stated otherwise, all international and offshore UK deliveries will incur additional shipping charges. These will be calculated based on weight of ordered products and best available rates.
• International shipping may also incur additional VAT and Duty charges. These vary from country to country, and we recommend you check before purchase
Can I return them if I order too many?

We will accept any unopened, undamaged goods for a full refund or store credit within 21 days of purchase. Unfortunately, we cannot accept returns of opened packs due to hygiene reasons. All we ask is that you pay the return shipping cost.